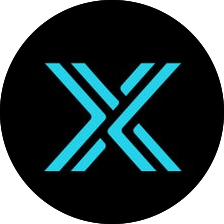 Immutable X
IMX
Current market value:
$182.02M
Low:
$0.77165454
High:
$0.78557974
Market Cap
$182,022,909.15
Global Volume(24H)
$21,572,685.31
Circulating Supply
Max Supply
2,000,000,000 IMX
Total Supply
2,000,000,000 IMX

Key Point
IMX Price Today
The live Immutable X price today is $0.77253827 with a 24-hour trading volume of $21,572,685.31. Immutable X is 1.83% in the last 24 hours.The current MyToken ranking is #137,with a live market cap of $182,022,909.15. It has a circulating supply of 235,284,001 IMX and a max supply of 2,000,000,000 IMX.
What Is Immutable X?
Immutable X is a layer 2 protocol used to trade Ethereum NFT assets, Provides users with instant transaction confirmation, great scalability (9,000 transactions per second) and zero gas charges without compromising user ownership. The goal of Immutable is to make minting and trading NFT easier than trading traditional digital assets. In fact, Immutable is a layer 2 extension solution that leveragesthe consensus and security of the Ethereum blockchain, rather than competing with it.
Immutable These transactions are created as valid proof (the asset owner signed the transaction), then published on the chain and verified by the smart contract. Throughout the process, on-chain user assets are kept in smart contracts and can only be released after a valid certificate including the asset is issued in bulk.
IMX is an Immutable native token. You can vote on the future direction of Immutable X, and you can deduct 20% of the transaction fees from Immutable X by pledging IMX tokens, and you will receive a bonus from Immutable transaction fees.
What are some of the most popular cryptocurrencies?
Search and recommend on-chain for you through MyToken, and we have sorted out the most popular cryptocurrencies on the market for you,Go to the Cryptocurrency Trending
Base data