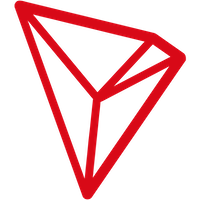 TRON
TRX
Current market value:
$5.67B
Low:
$0.06109799
High:
$0.06172430
Market Cap
$5,673,728,679.56
Global Volume(24H)
$372,183,098.77
Circulating Supply
92,357,218,917 TRX
90.6348%
Max Supply
101,900,409,184 TRX
Total Supply
101,900,409,184 TRX

Key Point
TRX Price Today
The live TRON price today is $0.06143246 with a 24-hour trading volume of $372,183,098.77. TRON is 0.04% in the last 24 hours.The current MyToken ranking is #15,with a live market cap of $5,673,728,679.56. It has a circulating supply of 92,357,218,917 TRX and a max supply of 101,900,409,184 TRX.
What Is TRON?
TRON is committed to promoting the decentralization of the Internet and is committed to building infrastructure for the decentralized Internet. Its TRON protocol is one of the world's largest blockchain-based decentralized application operating system protocols, providing high-throughput, high-expansion, and high-reliability underlying public chain support for the operation of decentralized applications on the protocol. TRON also provides better compatibility for Ethereum smart contracts through an innovative pluggable smart contract platform.
TRX is the circulating currency of the TRON system. TRON combines the dual advantages of social network and value network, and puts the ecological prosperity of the protocol in the first place. In any community, economy, or free market economy, an incentive system that fairly and reasonably reflects the contributions of participants is the foundation of the community. TRON will use digital assets for the first time to try to accurately and transparently measure and motivate the participants and contributors of the ecology, and empower the content ecology.
What are some of the most popular cryptocurrencies?
Search and recommend on-chain for you through MyToken, and we have sorted out the most popular cryptocurrencies on the market for you,Go to the Cryptocurrency Trending
Base data