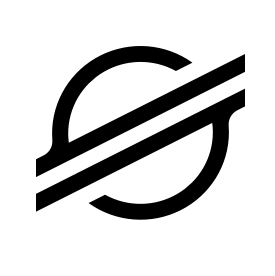 Stellar
XLM
Current market value:
$3.04B
Low:
$0.11628924
High:
$0.11954295
Market Cap
$3,036,400,389.42
Global Volume(24H)
$142,836,041.13
Circulating Supply
25,398,534,795 XLM
50.7953%
Max Supply
50,001,787,582 XLM
Total Supply
50,001,787,582 XLM

Key Point
XLM Price Today
The live Stellar price today is $0.11954011 with a 24-hour trading volume of $142,836,041.13. Stellar is 3.69% in the last 24 hours.The current MyToken ranking is #26,with a live market cap of $3,036,400,389.42. It has a circulating supply of 25,398,534,795 XLM and a max supply of 50,001,787,582 XLM.
What Is Stellar?
Stellar is a new Ripple like payment system recently launched by McCaleb, former founder of Mt.Gox and Ripple. Joyce Kim, executive director of the Stellar Development Foundation, said stellar will serve as a bridge between fiat and digital currencies, which is key for digital currencies to be adopted by mainstream users. The new platform is a decentralized gateway for transfers between digital and fiat currencies. Like XRP and Bitcoin, Stellar will have its own digital currency, XLM.
Stellar will be given away for free, with a $100 billion supply line, 95% of which will be given away for free.
Stellar is an open source platform for monetary payments that makes it possible to create, send, and trade digital representations of various forms of currency (dollars, pesos, Bitcoins, and just about everything). It is designed so that all the world's financial systems can work together on a single network. Stellar is creating a network that functions like Ripple's payment network by transferring any currency, including U.S. dollars, euros, Chinese yuan, Japanese yen, or Bitcoin. Stellar is able to connect 180 currencies around the world in two to five seconds using bitcoin blockchain technology. Connecting banks, payment systems and the general public to reduce transaction costs and time delays associated with cross-border payments.
Stellar has no owner, if any, it is publicly owned. It runs on a decentralized, open network, processing millions of transactions a day. Like Bitcoin and Ethereum, Stellar relies on blockchain to keep the network in sync, but the end-user experience is more like cash, which is faster, cheaper, and more energy efficient than typical blockchain-based systems.
What are some of the most popular cryptocurrencies?
Search and recommend on-chain for you through MyToken, and we have sorted out the most popular cryptocurrencies on the market for you,Go to the Cryptocurrency Trending
Base data