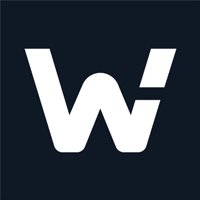 Wootrade
WOO
Current market value:
$156.23M
Low:
$0.13474503
High:
$0.13610139
Market Cap
$156,225,184.56
Global Volume(24H)
$6,416,642.99
Circulating Supply
1,151,853,016 WOO
38.3951%
Max Supply
3,000,000,000 WOO
Total Supply
3,000,000,000 WOO

Key Point
WOO Price Today
The live Wootrade price today is $0.13543788 with a 24-hour trading volume of $6,416,642.99. Wootrade is -0.86% in the last 24 hours.The current MyToken ranking is #150,with a live market cap of $156,225,184.56. It has a circulating supply of 1,151,853,016 WOO and a max supply of 3,000,000,000 WOO.
What Is Wootrade?
WOO Network brings together liquidity, top market makers and quantitative trading strategies from around the world to provide exchanges, wallets, DeFi platforms and large traders with low cost and sufficient trading depth. WOO Network was incubated by Kronos Research, the world's leading digital currency market maker and quantitative trading firm, with daily trading volume of 5 to 10 billion US dollars. The company aims to provide self-accessible intermediate service providers with the best liquidity, trading and revenue strategies through a variety of ecological products.
Up to now, a series of products and services have been built on the WOO Network to connect major traders, institutions, CeFi and DeFi.
WOO X: The flagship product of WOO Network. It features customizable trading modules, providing professional and institutional traders with top liquidity and a superior trading platform.
< strong > Wootrade < / strong > < strong class = "ql - author - 58030660" > : CeFi Exchange and wallet can obtain the order book from WOO Network's own liquidity pool, that is, access WOO Network's liquidity through THE API, and upgrade their order book to the liquidity level of top exchanges in a short period of time, tightening bid-ask spread.
WOOFi Pools: A liquidity pool deployed between specific DeFi platforms and protocols to provide DeFi participants with the best order execution with the lowest fees and slippage. To achieve this, a range of off-chain products such as price prophets, quantitative trading and hedging strategies will bridge liquidity up and down the chain.
WOO Network native token WOO supply cap of 3 billion, through buyback and destruction to achieve token deflation model. WOO Network will spend 50% of the revenue to buy back WOO in the open market, and the buyback will be destroyed on the 10th of each month after completion.
What are some of the most popular cryptocurrencies?
Search and recommend on-chain for you through MyToken, and we have sorted out the most popular cryptocurrencies on the market for you,Go to the Cryptocurrency Trending
Base data