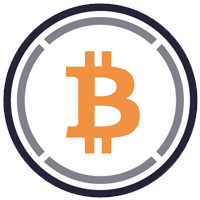 WBTC
WBTC
Current market value:
$4.88B
Low:
$19583.33
High:
$20043.01
Market Cap
$4,876,880,320.24
Global Volume(24H)
$135,341,251.11

Key Point
WBTC Price Today
The live Wrapped Bitcoin price today is $19,897 with a 24-hour trading volume of $135,341,251.11. Wrapped Bitcoin is 3.52% in the last 24 hours.The current MyToken ranking is #18,with a live market cap of $4,876,880,320.24. It has a circulating supply of 245,107 WBTC and a max supply of 245,107 WBTC.
What Is WBTC?
WBTC (Wrapped Bitcoin) is an ERC20 token linked to Bitcoin, jointly launched by blockchain projects such as BitGo, Kyber Network and Ren (formerly known as Republic Protocol). Bitcoin is 1:1 pegged, all issued WBTC will be supported by Bitcoin, each Bitcoin stored by the custodian can correspond to the total number of issued WBTC, and can be verified on the chain, only with the approval of the merchant, the custodian can WBTC is minted, and when the holder exchanges WBTC for Bitcoin, the WBTC is destroyed.
What are some of the most popular cryptocurrencies?
Search and recommend on-chain for you through MyToken, and we have sorted out the most popular cryptocurrencies on the market for you,Go to the Cryptocurrency Trending
Base data