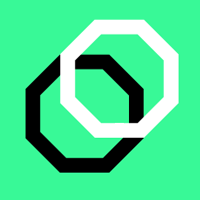 DAO . Unified Protocol
UNFI
Current market value:
$27.44M
Global Volume(24H)
$33,728,688.9
Circulating Supply
Max Supply
10,000,000 UNFI
Total Supply
8,629,042 UNFI

Key Point
UNFI Price Today
The live Unifi Protocol DAO price today is $6.0770 with a 24-hour trading volume of $33,728,688.9. Unifi Protocol DAO is 0.03% in the last 24 hours.The current MyToken ranking is #--,with a live market cap of $27,439,961.88. It has a circulating supply of 4,515,405 UNFI and a max supply of 10,000,000 UNFI.
What Is DAO . Unified Protocol?
The Unifi Protocol DAO is a set of unmanaged, interoperable multi-chain smart contracts designed to provide tools for distributed financial product development.
uTrade is a decentralized automated market maker (AMM) and token trading platform, the first product built on the Unifi Protocol DAO smart contract.
UNFI is the native governance token of the Unifi Protocol DAO. Users can pledge and delegate UNFI to a community council representative and receive UNFI as a reward. Community board representatives make governance decisions for the platform and are rewarded. See here for more information on platform governance.
Users can obtain UNFI tokens in two ways: 1. Purchase through the open market, 2. By migrating UP tokens, which can be earned in the process of providing liquidity for unIFi-based products.
What are some of the most popular cryptocurrencies?
Search and recommend on-chain for you through MyToken, and we have sorted out the most popular cryptocurrencies on the market for you,Go to the Cryptocurrency Trending
Base data