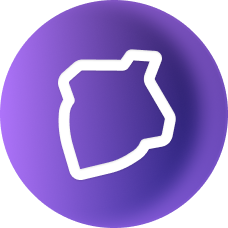 Telos
TLOS
Current market value:
$48.57M
Low:
$0.17605355
High:
$0.17979749
Global Volume(24H)
$3,813,062.83
Circulating Supply
Max Supply
355,208,371 TLOS
Total Supply
355,208,371 TLOS

Key Point
TLOS Price Today
The live Telos price today is $0.17978970 with a 24-hour trading volume of $3,813,062.83. Telos is 1.54% in the last 24 hours.The current MyToken ranking is #--,with a live market cap of $48,565,391.89. It has a circulating supply of 270,123,444 TLOS and a max supply of 355,208,371 TLOS.
What Is Telos?
Telos is built for speed and scalability making it the ideal network for mainstream adoption – Telos based Tokens NFT's and Smart Contracts are already used for DeFi, Gaming, Social Media apps and so much more. Telos is home to over 100 distinct applications (dApps) including Taikai, Qudo, Qubicles, Appics, Wordproof, Seeds, Zeptagram, and NewLife. These applications enjoy the networks speed (0.5s block times) and scale (10,000+ TPS) but also the robust on-chain services that Telos provides for voting, sentiment, decentralized file storage, location and much more.
The upcoming Telos EVM (currently on testnet) will be the most performant and most affordable Ethereum Virtual Machine available. When it arrives Telos will be the only blockchain to support the two leading standards EVM and EOSIO for smart contract development. These two technologies together make up the majority of the top dApps on popular tracking websites such as dapp radar.
What are some of the most popular cryptocurrencies?
Search and recommend on-chain for you through MyToken, and we have sorted out the most popular cryptocurrencies on the market for you,Go to the Cryptocurrency Trending
Base data