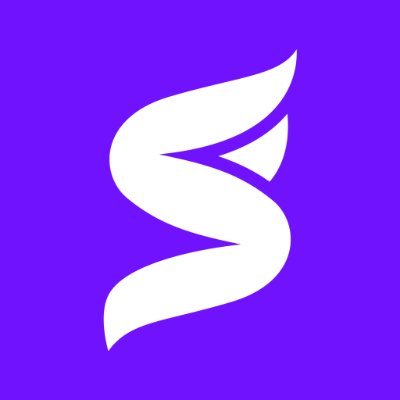 SuperFarm
SUPER
Current market value:
$52.03M
Low:
$0.12619625
High:
$0.13030030
Global Volume(24H)
$7,926,280.94
Circulating Supply
403,829,654 SUPER
40.3830%
Max Supply
1,000,000,000 SUPER
Total Supply
999,998,077 SUPER

Key Point
SUPER Price Today
The live SuperFarm price today is $0.12884029 with a 24-hour trading volume of $7,926,280.94. SuperFarm is -0.97% in the last 24 hours.The current MyToken ranking is #--,with a live market cap of $52,029,519.19. It has a circulating supply of 403,829,654 SUPER and a max supply of 1,000,000,000 SUPER.
What Is SuperFarm?
SuperFarm is a cross-chain DeFi protocol designed to bring utilities to any token by taking them to any NFT field without any code. With an innovative suite of visualization tools, any project can now deploy the world's most exciting new server farms using custom rules to motivate the behavior they value most. With NFT with utilities, it is easy to reward liquidity providers, incentivise long-term equity, and even provide special access to project services.
SuperFarm has revolutionized DeFi and NFT infrastructure by offering a home for NFT agriculture and cryptocurrency to crypto agriculture hybrid on a platform as easy to use as Uber. Easily set up server farms, deploy new tokens and NFT, and sell through your own custom marketplace.
SuperFarm combines the most important features of NFT infrastructure in one platform with a superior user experience than existing platforms.
SUPER will play a vital role in the SuperFarm ecosystem, enabling a wide range of uses from governance to charging. Crucially, the SUPER Token will provide access to the most exciting opportunities in cryptography through SUPERVERSE, partner video games and NFT Drops.
SUPER, SuperFarm's native token, promotes SuperFarm's cross-chain and decentralized development. The main uses of SUPER include:
Participation in governance
On the SuperFarm platform, SUPER token holders can vote on proposals and propose amendments on the SuperFarm platform; SuperFarm will eventually be fully decentralized and truly governed by all SUPER token holders.
Service fees
Key features on the SuperFarm platform require users to hold or pay SUPER to use them.
SUPER holders can pledge SUPER to SuperFarm, and the mortgagor can earn back SUPER tokens by receiving part of the transaction fee as a reward.
NFT mining
SuperFarm builds partnerships with different NFT and cryptocurrency projects. Mortgaged SUPER tokens to SuperFarm, the mortgagor receives exclusive NFT token assets from SuperFarm's senior partners in return.
< STRONG > Exclusive NFT token airdrop
SUPER token holders can receive exclusive access to the rarest NFT token assets offered by SuperFarm partners.
What are some of the most popular cryptocurrencies?
Search and recommend on-chain for you through MyToken, and we have sorted out the most popular cryptocurrencies on the market for you,Go to the Cryptocurrency Trending
Base data