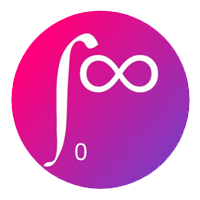 SumSwap
SUM
Current market value:
$89,057.28
Low:
$0.00750300
High:
$0.00879744
Global Volume(24H)
$61,189.37
Circulating Supply
Max Supply
320,000,000 SUM
Total Supply
32,000,000 SUM

Key Point
SUM Price Today
The live SumSwap price today is $0.00869700 with a 24-hour trading volume of $61,189.37. SumSwap is -3.56% in the last 24 hours.The current MyToken ranking is #239,with a live market cap of $89,057.28. It has a circulating supply of 10,240,000 SUM and a max supply of 320,000,000 SUM.
What Is SumSwap?
Sum is sumswap's platform token. Sum is the platform currency of Sumswap compared to the platform currency exchanged centrally.
This money can be invested in holding money in Sumswap to earn more money; Holders of sum token can vote on the whole platform and decide the development direction of the platform; The platform has also established a sum token buyback mechanism to use the trading profits of Sumswap to buy back SUM, reduce the circulation of sum and improve its value. In addition, Holding SUM can determine whether the platform's new trading partners have mining rights and enjoy various preferential activities of the platform.
As the platform continues to evolve, sum will have more uses.
What are some of the most popular cryptocurrencies?
Search and recommend on-chain for you through MyToken, and we have sorted out the most popular cryptocurrencies on the market for you,Go to the Cryptocurrency Trending
Base data