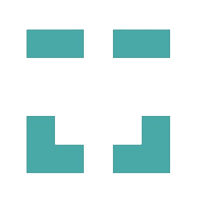 STAKE-ETH
STAKE
Current market value:
$2.95M
Global Volume(24H)
$51.926
Circulating Supply
Max Supply
8,751,735 STAKE
Total Supply
8,751,735 STAKE

Key Point
STAKE Price Today
The live xDai price today is $1.6005 with a 24-hour trading volume of $51.926. xDai is -1.05% in the last 24 hours.The current MyToken ranking is #--,with a live market cap of $2,949,603.32. It has a circulating supply of 1,848,181 STAKE and a max supply of 8,751,735 STAKE.
What Is STAKE-ETH?
xDai Chain is a USD stablecoin blockchain jointly launched by MakerDAO Foundation and POA Network. It is also a side Chain compatible with Ethereum. It uses stablecoin xDai (converted 1:1 on the side chain by decentralized stablecoin Dai on Ethereum) as the base token for transactions and gas payments, and uses STAKE token for accounting and governance with the help of a unique proof-of-stake algorithm, POSDAO.
xDai Chain adopts the mode of single token for transaction and payment of gas, which eliminates the trouble of having to hold extra ETH to pay gas on the ethereum main network, and can realize low-cost fast payment and stable handling fee. It is very suitable for building application scenarios based on payment and DeFi. In the future, this side chain model will be further extended to staboins other than Dai and other main chains other than Ethereum, with STAKE remaining as the governance token for these side chains.
What are some of the most popular cryptocurrencies?
Search and recommend on-chain for you through MyToken, and we have sorted out the most popular cryptocurrencies on the market for you,Go to the Cryptocurrency Trending
Base data