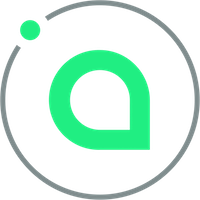 Siacoin
SC
Current market value:
$178.25M
Low:
$0.00343831
High:
$0.00349107
Market Cap
$178,254,159.76
Global Volume(24H)
$1,765,413.59
Circulating Supply
51,477,015,000 SC
100.0000%
Max Supply
51,477,015,000 SC
Total Supply
51,477,015,000 SC

Key Point
SC Price Today
The live Siacoin price today is $0.00346279 with a 24-hour trading volume of $1,765,413.59. Siacoin is -0.39% in the last 24 hours.The current MyToken ranking is #139,with a live market cap of $178,254,159.76. It has a circulating supply of 51,477,015,000 SC and a max supply of 51,477,015,000 SC.
What Is Siacoin?
Sia was launched in 2015 as a decentralized cloud storage market based on blockchain, Allows users to utilize unused hard disk storage space by leasing it to consumers who need data storage services. Siacoin (SC) is the native token of Sia's blockchain network and is at the heart of Sia's cryptographic network capabilities.
Leveraging the power of decentralized blockchain networks, Sia seeks to democratize cloud storage and enhance the flexibility of cloud services, At the same time reduce the cost of the end user. Sia wants to give individuals not only exclusive control over their data, but also the ability to store it safely and autonomously without censorship. Sia's general spirit of decentralization and autonomy is no stranger to the blockchain world, but the extent to which the Sia Encryption project has applied it to data storage is noteworthy.
Sia uses open source code and does not rely on its own servers to maintain network operation. Updates are not automatically pushed to the network (users must install them manually), and the core software is often designed to circumvent a centralized architecture. However, Sia's commitment to decentralized storage comes at the expense of slightly higher barriers to entry for users. Sia crypto network participants typically have to download a copy of the entire Sia blockchain, run a complete node, trade with Siacoin cryptocurrency, and have considerable technical knowledge to get up and running. These are trade-offs that Sia seems willing to accept in order to maintain a decentralized application (dApp) that doesn't need to be trusted.
Although there are multiple blockchain-based data storage platforms, Sia, by placing the highly decentralized nature of its infrastructure above all other factors, Make it different. As one of the first data storage blockchains to go online, Sia has been building the infrastructure for a decentralized data market and has built a reputation for being committed to decentralized data storage.
What are some of the most popular cryptocurrencies?
Search and recommend on-chain for you through MyToken, and we have sorted out the most popular cryptocurrencies on the market for you,Go to the Cryptocurrency Trending
Base data