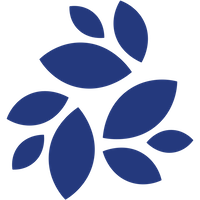 New Kind of Network
NKN
Current market value:
$53.39M
Low:
$0.09075954
High:
$0.09193874
Global Volume(24H)
$2,430,087.21
Circulating Supply
Max Supply
700,000,000 NKN
Total Supply
700,000,000 NKN

Key Point
NKN Price Today
The live New Kind of Network price today is $0.09147465 with a 24-hour trading volume of $2,430,087.21. New Kind of Network is -0.24% in the last 24 hours.The current MyToken ranking is #--,with a live market cap of $53,390,727.61. It has a circulating supply of 583,666,666 NKN and a max supply of 700,000,000 NKN.
What Is New Kind of Network?
NKN is the new kind of network connectivity protocol & ecosystem powered by blockchain for an open, decentralized, and shared Internet. We motivate users to share network connections, service providers to utilize unused bandwidth, and developers access to global peer to peer networking stack. NKN's goal is to revamp the $1.4 trillion communication business, where we face many challenges today such as inefficient resource utilization, lack of net neutrality, and centralized network control. By blockchainizing the network layer, NKN is providing the missing third pillar of internet infrastructure just as Ethereum has done for compute and ipfs for storage. Our core technical innovations are dynamic routing, Proof of Relay, highly scalable consensus, and token reward mechanism. NKN is founded by Yanbo Li, former co-founder of Onchain and advised by Dr. Whitfield Diffie, the father of modern public key cryptography and 2015 Turing Award winner. NKN core team members come from Ex-Google, Qualcomm, Nokia, Amazon, and Baidu.
What are some of the most popular cryptocurrencies?
Search and recommend on-chain for you through MyToken, and we have sorted out the most popular cryptocurrencies on the market for you,Go to the Cryptocurrency Trending
Base data