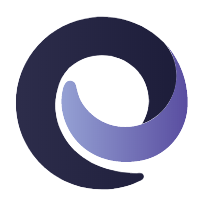 Tokenlon
LON
Current market value:
$14.2M
Low:
$0.58528625
High:
$0.62580698
Global Volume(24H)
$2,096,770.85
Circulating Supply
Max Supply
122,144,903 LON
Total Supply
122,144,903 LON

Key Point
LON Price Today
The live Tokenlon price today is $0.60791989 with a 24-hour trading volume of $2,096,770.85. Tokenlon is 2.3% in the last 24 hours.The current MyToken ranking is #--,with a live market cap of $14,201,766.09. It has a circulating supply of 23,328,250 LON and a max supply of 122,144,903 LON.
What Is Tokenlon?
LON is an applied token issued by Tokenlon, which is used to motivate all parties involved in the network ecology to ensure that all parties can participate in and jointly promote the development of the ecology. LON tokens have two main uses: 1)) Rate discount: Tokenlon currently charges a standard 0.3% fee for most transactions.
By holding LON, the user can receive a discount on the handling fee based on the amount held. 2) Governance: LON will empower the community to participate in Tokenlon governance, LON holders can improve Tokenlon by initiating Tokenlon Improvement Proposal (TIP) proposals and voting, For example, determine the purpose of the Treasury, fee parameters, buyback parameters, supporting assets, product functions, etc.
What are some of the most popular cryptocurrencies?
Search and recommend on-chain for you through MyToken, and we have sorted out the most popular cryptocurrencies on the market for you,Go to the Cryptocurrency Trending
Base data