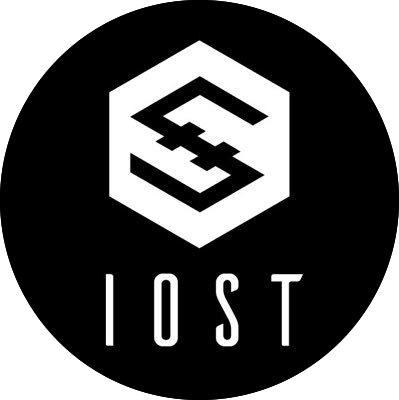 IOST
IOST
Current market value:
$268.89M
Low:
$0.01144324
High:
$0.01219342
Market Cap
$268,892,011.43
Global Volume(24H)
$16,461,497.01
Circulating Supply
23,449,063,234 IOST
100.0000%
Max Supply
90,000,000,000 IOST
Total Supply
23,449,063,234 IOST

Key Point
IOST Price Today
The live IOST price today is $0.01146703 with a 24-hour trading volume of $16,461,497.01. IOST is -5.33% in the last 24 hours.The current MyToken ranking is #111,with a live market cap of $268,892,011.43. It has a circulating supply of 23,449,063,234 IOST and a max supply of 90,000,000,000 IOST.
What Is IOST?
IOST consists of Internet-of-Service (IOS) and word token (T). IOST is described as an ultra-fast decentralized blockchain network based on next-generation consensus algorithms based on proof of confidence (PoB), focusing on scalable and high-throughput smart contract processing. To meet the security and scalability requirements of a decentralized economy.
Powerful consensus algorithm "proof of confidence" enables the next generation of transaction throughput speed while ensuring that nodes remain compliant, using a range of ways to ensure network security, including pledging IOST tokens, rewarding reputation-based tokens, network contributions and user behavior. Faster levels of Byzantine fault tolerance, microstate blocks, atomic submission protocols, and dynamic sharding protocols (efficient distributed sharding) all ensure that transactions are protected, consistent, and lightning-fast, while reducing storage, configuration costs, and processing power of validators.
At the same time anyone can participate in every layer of the system, from services on the blockchain to running nodes and verifying transactions. While the rules and codes are open to all, there are no preconditions that limit participation. IOST aims to fundamentally change the way business is done by creating a spontaneous, untrusting network that maximizes value for all parties. The project places great emphasis on decentralized and secure ways of storing information.
In keeping with the egalitarian values typical of blockchain technology, IOST is creating a censor-resistant and untrusting network open to all, using blockchain technology to cut out middlemen and maximize the value of the network for all parties.
What are some of the most popular cryptocurrencies?
Search and recommend on-chain for you through MyToken, and we have sorted out the most popular cryptocurrencies on the market for you,Go to the Cryptocurrency Trending
Base data