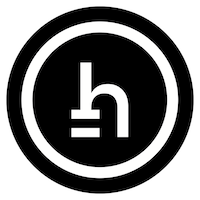 Hathor
HTR
Current market value:
$16.87M
Low:
$0.06907051
High:
$0.07410823
Global Volume(24H)
$336,003.57
Circulating Supply
Max Supply
913,164,576 HTR
Total Supply
913,164,576 HTR

Key Point
HTR Price Today
The live Hathor price today is $0.07112044 with a 24-hour trading volume of $336,003.57. Hathor is 1.05% in the last 24 hours.The current MyToken ranking is #--,with a live market cap of $16,871,166.80. It has a circulating supply of 237,219,576 HTR and a max supply of 913,164,576 HTR.
What Is Hathor?
Hathor's technology is a natural evolution of Bitcoin's blockchain. Instead of arranging the transactions in a Merkle Tree inside the blocks, we arrange the transactions in a DAG - outside the blocks - which are confirmed by the blocks. This novel design allows Hathor to be highly scalable AND decentralized. Hathor also tackles the complexity of creating a new token. It's easy and fast. There are no such things as ""gas,"" ""solidity,"" and all "ERC 20"" paraphernalia. Tokens in the network operate with the same scalability and security parameters as the native HTR token. Hathor's architecture is based on the Ph.D. thesis of Hathor's founder Marcelo Brogliato, and it is a completely novel architecture.
What are some of the most popular cryptocurrencies?
Search and recommend on-chain for you through MyToken, and we have sorted out the most popular cryptocurrencies on the market for you,Go to the Cryptocurrency Trending
Base data