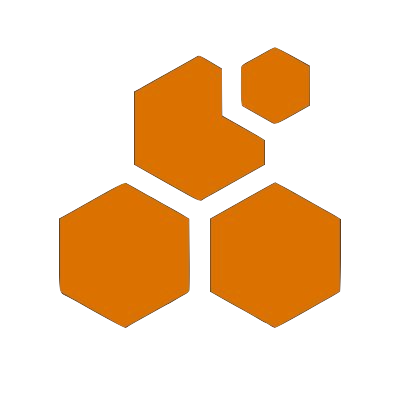 Swarm
BZZ
Current market value:
$25.06M
Low:
$0.51689455
High:
$0.54203619
Global Volume(24H)
$2,441,238.9
Circulating Supply
Total Supply
63,048,384 BZZ

Key Point
BZZ Price Today
The live Swarm price today is $0.52580218 with a 24-hour trading volume of $2,441,238.9. Swarm is 1.41% in the last 24 hours.The current MyToken ranking is #--,with a live market cap of $25,062,746.20. It has a circulating supply of 47,663,637 BZZ and a max supply of 63,048,384 BZZ.
What Is Swarm?
Swarm is a decentralized storage and communication system for a sovereign digital society, according to the company's website.
Swarm is a system of point-to-point network nodes that creates decentralized storage and communication services. The system is economically self-executing thanks to a built-in incentive system executed through smart contracts on the Blockchain.
Swarm literally means "Swarm". Swarm's newest app is named Bee, and its token, BZZ, mimics the sound of a flying Bee.
The industry is talking about Swarm's origins. The idea for Swarm grew out of early discussions about Ethereum by Vitalik Buterin and Gavin Wood. Vitalik Buterin, who wrote about the prehistory of Ethereum, said:
"Gavin's contribution is largely due to a subtle shift in vision, starting with blockchain-based contracts (which hold digital assets and transfer assets according to preset rules) that saw Ethereum as a platform for building programmable currencies and then evolving to a general-purpose computing platform. It all started with subtle shifts in emphasis and terminology, which became more powerful with the growing emphasis on "Web 3," which saw Ethereum as part of a suite of decentralized technologies, along with Whisper and Swarm."
In its original conception, Ethereum was a trinity. The world computer consists of three parts: computation, storage and communication. Ethereum plays the computing role, Whisper and Swarm provide storage and communication, respectively. Swarm's latest introduction includes both storage and communication.
Swarm was founded in 2015 and was initially funded by the Ethereum Foundation before being spun off as an independent entity. Swarm raised $6 million in February from KR1, HashKey, NGC Ventures and others. In its funding announcement, it revealed a core team of 32 people, divided into eight groups: Leet Squad, Bee, Bee-JS, Comms, HR, DevOps, Ops, and Knowledge Management.
Expensive computing resources on Ethereum prevent it from being able to store data on a large scale, but storage is essential for decentralizing applications to the masses. As one of the original members of the Ethereum ecosystem, Swarm's main purpose is to provide decentralized storage services for DApp code, user data and on-chain data within the ecosystem.
In the early days when Swarm was proposed, before IPFS existed, Bittorrent was the most popular distributed file storage protocol on the Internet at the time. The obvious problem with Bittorrent, however, is the lack of incentives for users to share files for free. How to design a system for stable, persistent, decentralized data storage and exchange? Blockchain just provided the incentive, and Swarm opted for smart contracts.
Swarm incentive system is built around three important contract components: Swap, Swear and Swindle. Swarm aims to provide decentralized and redundant storage for DApp code, user data, blockchain and state data, as well as the underlying architecture for untraceable communication, with a built-in incentive system implemented through smart contracts on the Ethereum blockchain. Ethereum developers can use Swarm to decentralize the storage of data without directly relying on external ecosystems like IPFS and Filecoin. The biggest differences from Filecoin are the technical details and incentives. Filecoin doesn't penalize storage, while Swarm penalizes storage, which increases file availability and security through storage penalties.
Swarm's native token is BZZ, a functional token that is also used for bandwidth and to store rewards. The initial issue of BZZ was 62.5 million (note: not necessarily the final token total).
As the "son" of Ethereum, Swarm not only gained the support of the star team and brand effect, but also the unique advantages of its integration with ethereum ecology. Thanks to ethereum's powerful network effects, Swarm could see its future if it successfully attracts dapps within the Ethereum ecosystem to use its decentralized storage service. Swarm also attaches great importance to its ecological construction, and launched its ecological project funding plan in 2020, with 26 projects funded so far.
However, Swarm also has some obvious problems. These include slow construction and unclear economic models.
Swarm was launched in 2015 and went quiet for The first few years until June last year, when a flurry of activity began with The release of "The Book of Swarm" and The launch of The network. According to the development path of the project, Swarm was in the research stage from 2015 to 2020, which raised doubts about the project's real qualifications and ability to promote the project. Filecoin, by contrast, was built much more quickly between its launch in 2017 and its launch last year, and its mechanical design is much more complex than Swarm.
Unclear economic models are also an urgent problem. Swarm whitepaper and public information have not found a clear positioning of BZZ in the network, how to capture the value of BZZ token? The mining mechanism is also yet to be announced, and there is no mining component in the token allocation scheme, which may mean that the network will incentivize miners by issuing additional shares. The economic model is clearly important to the project, but Swarm has yet to reveal details about it.
What are some of the most popular cryptocurrencies?
Search and recommend on-chain for you through MyToken, and we have sorted out the most popular cryptocurrencies on the market for you,Go to the Cryptocurrency Trending
Base data