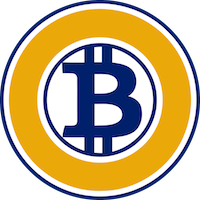 Bitcoin Gold
BTG
Current market value:
$353.28M
Low:
$19.8070
High:
$20.2053
Market Cap
$353,278,136.98
Global Volume(24H)
$2,153,952.58
Circulating Supply
Total Supply
21,000,000 BTG

Key Point
BTG Price Today
The live Bitcoin Gold price today is $20.1713 with a 24-hour trading volume of $2,153,952.58. Bitcoin Gold is 0.71% in the last 24 hours.The current MyToken ranking is #96,with a live market cap of $353,278,136.98. It has a circulating supply of 17,513,924 BTG and a max supply of 21,000,000 BTG.
What Is Bitcoin Gold?
BTG stands for Bitcoin Gold, also known as Bitcoin GPU, or Bitcoin Gold. It originated from an anti-SegWit2x campaign launched by a developer group: "NO2X" is a new digital currency created by a hard fork of the Bitcoin blockchain. The specific time is 491406 (2017-10-24 01:17:35 UTC).

The main features are: similar to Bitcoin Cash, BTG has added SIGHash_forked (a post-hard fork security mechanism). It uses the EquiHash POw algorithm, which differs from THE SHA256 algorithm used by BTC in that the hash power is affected by the memory size of the computing device. Therefore, ASIC mining machine will no longer be effectively used for BTG mining, which is also to resist the concentration of computing power caused by ASIC, and also to implement an experimental route conjecture to whether Bitcoin can modify the mining algorithm in the future. The current problems with BTG include the lack of a named codebase developer and the fact that the BTG codebase contains 8,000 (100,000 BTG) private pre-mined blocks that the developer may sell on the open market.
What are some of the most popular cryptocurrencies?
Search and recommend on-chain for you through MyToken, and we have sorted out the most popular cryptocurrencies on the market for you,Go to the Cryptocurrency Trending
Base data