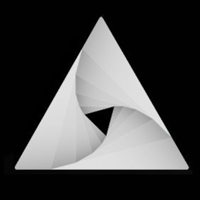 API3
API3
Current market value:
$105M
Market Cap
$105,001,165.14
Global Volume(24H)
$15,049,825.29
Circulating Supply
Max Supply
115,312,697 API3
Total Supply
115,312,697 API3

Key Point
API3 Price Today
The live API3 price today is $1.6511 with a 24-hour trading volume of $15,049,825.29. API3 is 0.85% in the last 24 hours.The current MyToken ranking is #173,with a live market cap of $105,001,165.14. It has a circulating supply of 63,503,881 API3 and a max supply of 115,312,697 API3.
What Is API3?
As decentralized applications begin to provide meaningful services in areas such as decentralized finance, these applications increasingly need to use traditional Web apis to receive data or trigger events. However, due to overgeneralization and misleading approaches, the generic predictor solution does not adequately address API connectivity issues. To address this issue, API3 promotes collaboration to create a new generation of blockchain native, decentralized apis, or Dapis. DAPI is implemented by first-party predictive assembly operated by API providers and is therefore more secure and cost-effective than alternative solutions using middlemen. The core of the program's governance, security and value capture mechanisms will be API3 tokens. The pledged token grants its holder full management of the API3 DAO and all associated rewards. Pledged API3 tokens will be used as collateral for on-chain insurance services, providing quantifiable and untrusted security assurance to dAPI users. These mechanisms would eliminate the need for central authority at the ecosystem level. As a result, the API3 project will allow smart contract platforms to leverage apis to build meaningful applications in a way that is truly decentralized and minimizes trust.
What are some of the most popular cryptocurrencies?
Search and recommend on-chain for you through MyToken, and we have sorted out the most popular cryptocurrencies on the market for you,Go to the Cryptocurrency Trending
Base data