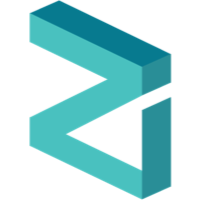 Zilliqa
ZIL
Current market value:
$457.9M
Low:
$0.03047068
High:
$0.03274015
Market Cap
$457,900,988.34
Global Volume(24H)
$65,386,078.49
Circulating Supply
14,861,611,934 ZIL
70.7696%
Max Supply
21,000,000,000 ZIL
Total Supply
21,000,000,000 ZIL

Key Point
ZIL Price Today
The live Zilliqa price today is $0.03081089 with a 24-hour trading volume of $65,386,078.49. Zilliqa is -4.96% in the last 24 hours.The current MyToken ranking is #75,with a live market cap of $457,900,988.34. It has a circulating supply of 14,861,611,934 ZIL and a max supply of 21,000,000,000 ZIL.
What Is Zilliqa?
< P >Zilliqa(ZIL) is a high-throughput public blockchain platform that takes sharding from theory to practice, using innovative cryptography and consensus protocols to provide transaction processing power that continues to increase as the network expands. In the latest experiment, the test network was able to process more than 2,400 transactions per second. That's more than 200 times faster than current mainstream blockchain platforms. The Zilliqa blockchain platform aims to support high-throughput and data-driven distributed applications to meet the scaling needs of businesses such as electronic advertising, payments, sharing economy and property management. < P > As a basic chain, this project aims to solve the problem of transaction speed and scalability, which is used to solve the first big problem of the current blockchain. It not only improves speed but also gives consideration to safety, so that the two find a relatively optimal balance. Zilliqa is the solution, a new blockchain platform designed to increase transaction speeds, which will increase as its number of miners increases. With ethereum's existing network of 30,000 miners, Zilliqa is expected to handle about a thousand times ethereum transaction rates.
What are some of the most popular cryptocurrencies?
Search and recommend on-chain for you through MyToken, and we have sorted out the most popular cryptocurrencies on the market for you,Go to the Cryptocurrency Trending
Base data