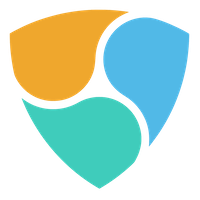 NEM
XEM
Current market value:
$365.81M
Low:
$0.03906958
High:
$0.04192606
Market Cap
$365,807,054.96
Global Volume(24H)
$17,104,769.24
Circulating Supply
8,999,999,999 XEM
100.0000%
Max Supply
8,999,999,999 XEM
Total Supply
8,999,999,999 XEM

Key Point
XEM Price Today
The live NEM price today is $0.04064531 with a 24-hour trading volume of $17,104,769.24. NEM is 1.5% in the last 24 hours.The current MyToken ranking is #92,with a live market cap of $365,807,054.96. It has a circulating supply of 8,999,999,999 XEM and a max supply of 8,999,999,999 XEM.
What Is NEM?
New Coin (XEM) is the native token of NEM network, which can be used for instant payment and transfer anywhere in the world, and can also be used to pay transfer fees, token creation, encrypted messages, etc. The NEM is a founding in 2015, digital asset management platform, the platform is open, decentralized, it has a unique namespace/intellectual property system, similar to the age of the Internet domain name/page structure, each user can convenient to apply for their own namespace, and posted a chain in the chain of public assets. XEM is an on-chain asset published in the underlying namespace, NEM.
NEM is a java-based blockchain system programmed from scratch. The digital asset XEM running on it has the following characteristics: constant amount, never inflation; Has a good on-chain transaction carrying capacity, TPS is very high; The operation of blockchain does not generate a large amount of power demand and energy consumption, and is very efficient; Billing and publishing smart assets on the public chain consumes XEM and is in high demand.
What are some of the most popular cryptocurrencies?
Search and recommend on-chain for you through MyToken, and we have sorted out the most popular cryptocurrencies on the market for you,Go to the Cryptocurrency Trending
Base data