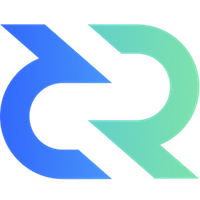 Decred
DCR
Current market value:
$367.72M
Low:
$25.4636
High:
$26.7084
Market Cap
$367,723,138.34
Global Volume(24H)
$11,620,875.79
Circulating Supply
Total Supply
21,000,000 DCR

Key Point
DCR Price Today
The live Decred price today is $25.6308 with a 24-hour trading volume of $11,620,875.79. Decred is 1.29% in the last 24 hours.The current MyToken ranking is #92,with a live market cap of $367,723,138.34. It has a circulating supply of 14,367,250 DCR and a max supply of 21,000,000 DCR.
What Is Decred?
DCR coin, full name Decred, is a multi-platform digital currency that supports Windows, macOS and Linux. Like COINS, its main innovation lies in improving the community consensus decision-making process, emphasizes community autonomy, therefore, the introduction of POW + POS mechanism, restricting the possible problems in the mine, the balance of interests as far as possible between miners and cash, and effectively reduce absenteeism hollowed block, this system also allows users to participate in voting agreement mechanism of change. Decred uses a mixture of "proof of work" and "proof of interest" mining systems to ensure that a small group cannot dominate the transaction process or modify Decred without community input.

In addition to community governance, Decred is focusing on developing cross-chain atomic swaps. Atomic swaps are using Bitcoin's scripting language to build smart contracts that authorize cross-chain transactions that are conditional on finding a way to solve the preimage of a hash function. The point of atomic swaps is to truly decentralise, abandoning third parties such as exchanges to trade assets.
What are some of the most popular cryptocurrencies?
Search and recommend on-chain for you through MyToken, and we have sorted out the most popular cryptocurrencies on the market for you,Go to the Cryptocurrency Trending
Base data