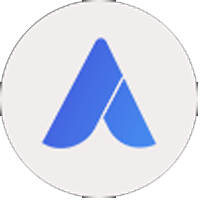 Adappter Token
ADP
Current market value:
$11.61M
Low:
$0.01119411
High:
$0.01154060
Global Volume(24H)
$6,317,571.87
Circulating Supply
1,032,390,041 ADP
20.8379%
Max Supply
10,000,000,000 ADP
Total Supply
4,954,376,143 ADP

Key Point
ADP Price Today
The live Adappter Token price today is $0.01126497 with a 24-hour trading volume of $6,317,571.87. Adappter Token is -0.85% in the last 24 hours.The current MyToken ranking is #--,with a live market cap of $11,613,399.04. It has a circulating supply of 1,032,390,041 ADP and a max supply of 10,000,000,000 ADP.
What Is Adappter Token?
The
Adapter platform mediates the ecochain content partners through blockchain. The SDK of Adappter platform (software development kit) reduces the development cost of partners, and establishes the user compensation system through AP (Activity Point) generated on Adappter platform, which contributes to the entry and growth of industry and content. And through the use of reliable user data to achieve fair distribution between enterprises and users. Users receive airdrops in the form of ADP (Adappter Token) through the Transparent and fair distribution system of the Adappter Alliance. Users use an Adappter Token (ADP) to buy goods at the Adappter store or exchange them for cash.
What are some of the most popular cryptocurrencies?
Search and recommend on-chain for you through MyToken, and we have sorted out the most popular cryptocurrencies on the market for you,Go to the Cryptocurrency Trending
Base data